If you know anyone from the Okeson, Eklund, Richardson, Schlottman, Torgerson, or Thompson families from North Dakota or Oregon, please help identify these photographs!


These sites are some of the resources available if you want to investigate a suspected hoax. Most of these are focused on the internet hoax or on the email chain letter, although they begin to address urban myths and other pranks. Enjoy!

Good Times Virus Hoax FAQ
U.S. Postal Inspection Service statement
Make.Money.Fast
Chain letters
MMF Hall of Humiliation
EFF "Chain Letters" and "Hoaxes" Archives
Spamming and Urban Legends
Proctor and Gamble controversy
Forward Hysteria
Don't Myth Out
Religious Broadcasting Rumor Denied
American Cancer Society denys chain letter for cancer donations
National Kidney Foundation Dispels Rumors
New Orlean's Police Deny Kidney Crime Ring
NM Cookie Monster
The Fable of the Keys
The McDonalds Coffee Case
Computer Virus Myths
National Fraud Information Center

Here are job search-related sites.

Linkedin
indeed
TheLadders(100K up jobs)
ZoomInfo
Colorado Nonprofit Association
craigslist classifieds
Job-Hunt.Org
Collectivenet
Medzilla
HealthCare Job.com
Career Builder
Monster Board
Yahoo HotJobs
Dice
Computerjobs
Visualbasicjobs
Thingamajob
4jobs
Jobvertize
Jobs at Analysts
Brainbuzz
Hcareers
The Vault

The rest of these are sites that I have found to be useful for miscellaneous research.

Bible Gateway
KJV Bible search
Hoover's Online
News and Newspapers Online
Library of Congress
HowStuffWorks
Wikipedia
ERI's Cost of Living Summaries
Mapquest
Brendan's On-Line Anagram Generator
Imagitek html color selector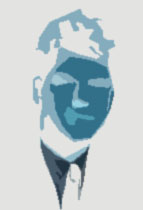 This URL is https://okeson.tripod.com/hoax.htm
Author: Gregory Okeson
This page was last updated June 20th, 2008.
This page has been accessed
times.
---
If you're close to Temple, Texas, drop by Gandy's Barber Shop and get a hair cut from Phil. He does quality work and will also make hospital and house calls by appointment.